Why Choose Buckway's Flooring & Design?
Hardwood Installation In The Ogden, UT, Area
Before Your Hardwood Installation
Before your professional hardwood installation, a team member will walk you through the entire process, answering any questions you might have along the way. You should also ensure that all furniture has been removed from the room(s) in question and that all children and pets will be vacated from the installation work for the duration of the installation. Your install crew should be able to provide you with a rough installation timetable and what you can expect over the next few days. Depending on the material being installed, the installation time may vary.
During & After Your Hardwood Installation
Once the installation has begun, plan on vacating the room(s) in question for the entirety of the work. Each flooring material will have its own specific installation method, which your installation crew will discuss with you in great detail. Hardwood flooring is more complex than other flooring options. Our crew wants it done correctly to maximize enjoyment and longevity.
Once finished, we recommend staying off your newly installed flooring for 24 to 48 hours. From there, you're free to enjoy your brand-new flooring.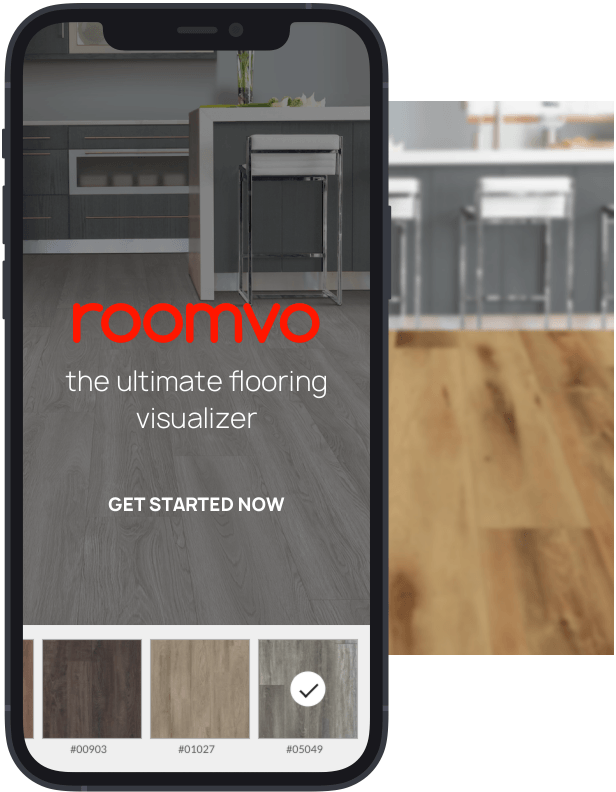 Our Room Visualization Tool
Fast and easy visualization for shoppers
With Roomvo, our room visualization technology, you can see our products in your home before you buy. Snap a photo, select a product, and watch your room transform.